 The People of
Heaven Hill
Bourbon embodies the handmade spirit at
every step of the process.
Get to know some
of the faces behind our American Whiskey.
Close
A History of
Our Distillery
An 85 year legacy of honoring tradition and innovating the
future of American Whiskey.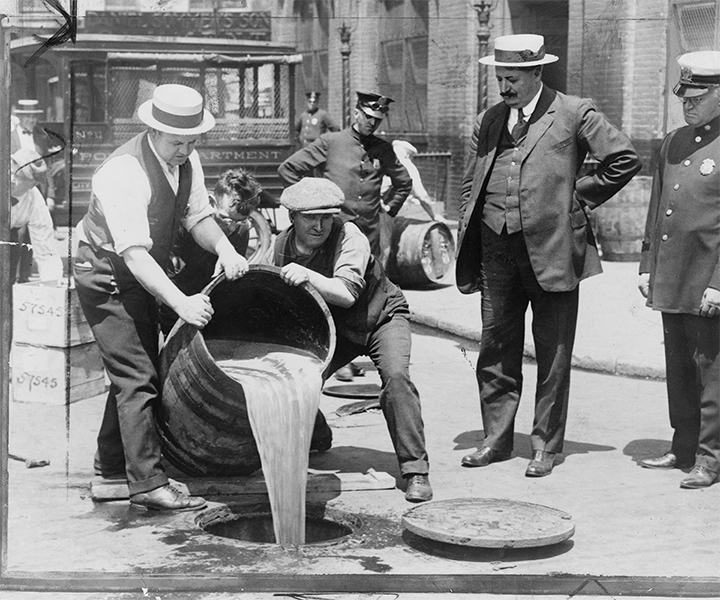 1920
Prohibition Begins
The 18th Amendment halts all commercial distillation, bottling, processing, and distribution of beverage alcohol in the U.S.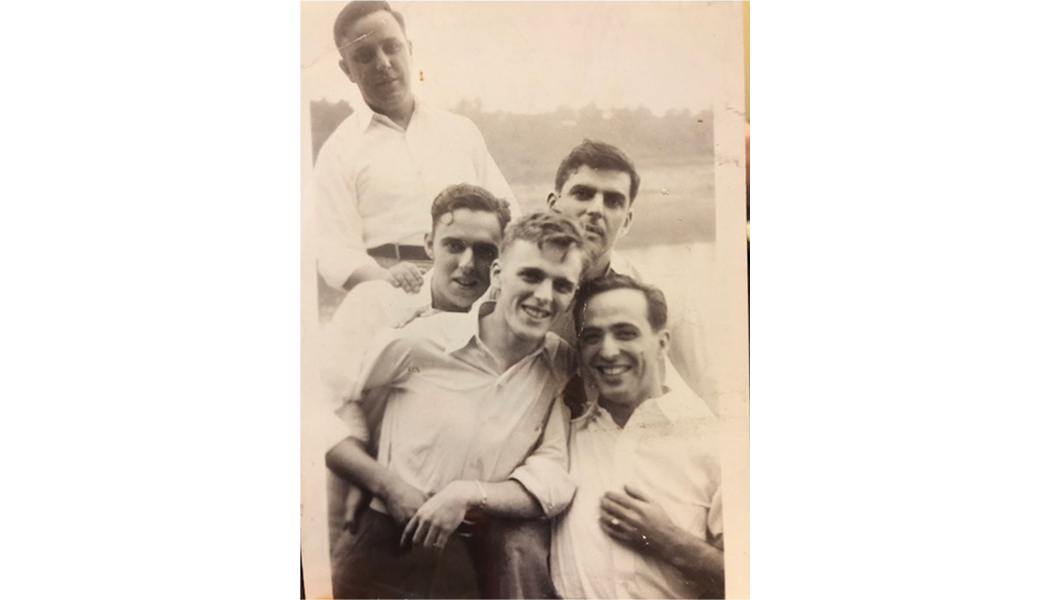 1925
The Shapira Family Finds Retail Success
The Shapira Brothers — Mose, Ed, George, Gary, & David — built their business in the years around 1925.
1933
21st Amendment Ends Prohibition
But by this time, most historic whiskey distilleries had completely shut down, never to reopen.
1934
A Unique Investment Opportunity
A new distillery brings the Shapira family to the Bourbon industry.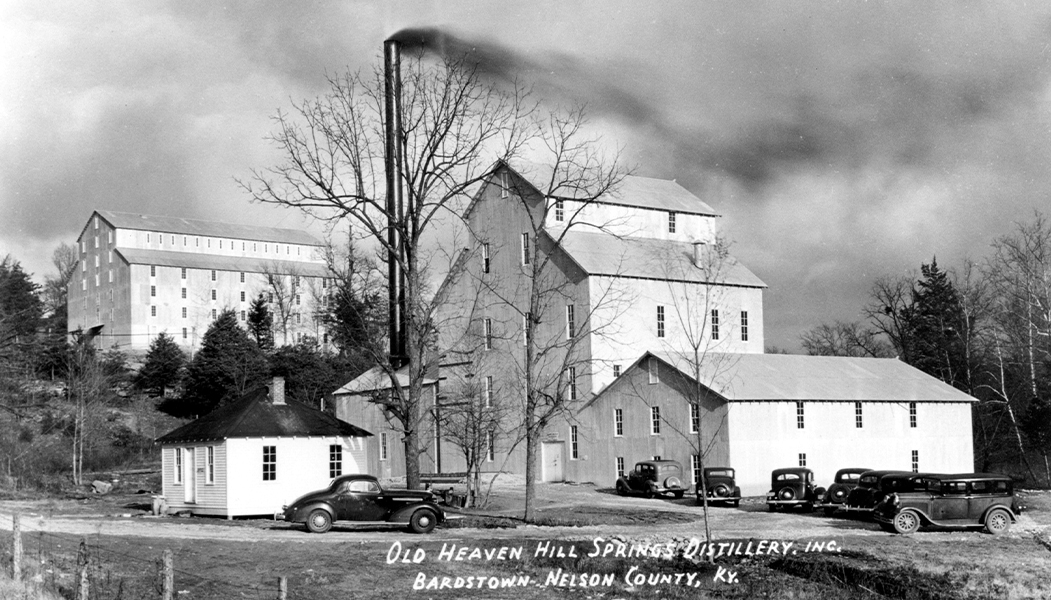 1935
Our First Barrel
Production operations begin in Bardstown at the Old Heavenhill Springs Distillery. Our first barrel of Bourbon is filled on December 13, 1935.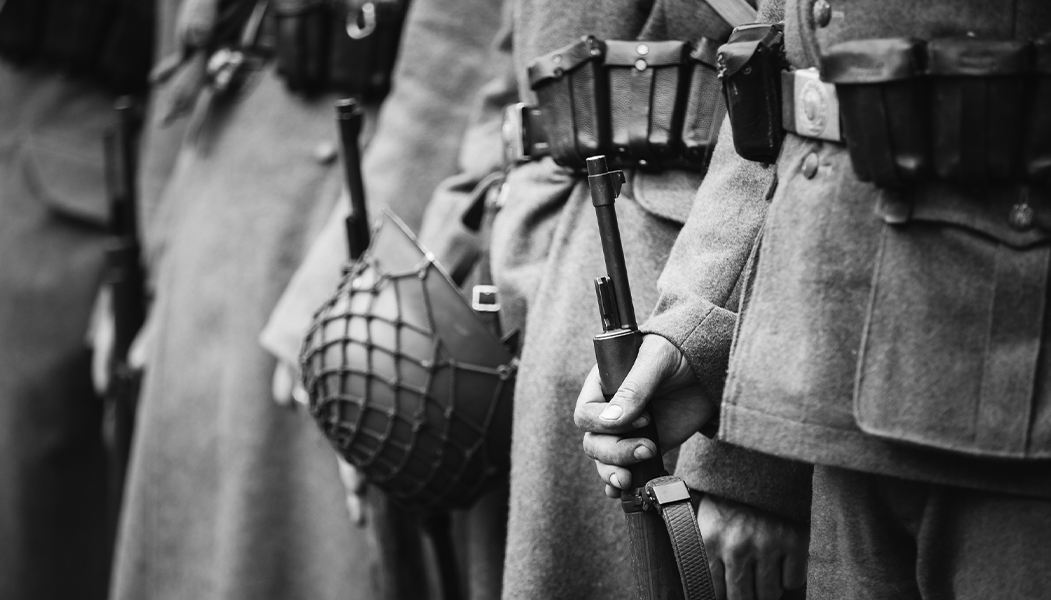 1942
World War II
Heaven Hill ceases all beverage alcohol production and distills for the U.S. Government to aid the war effort.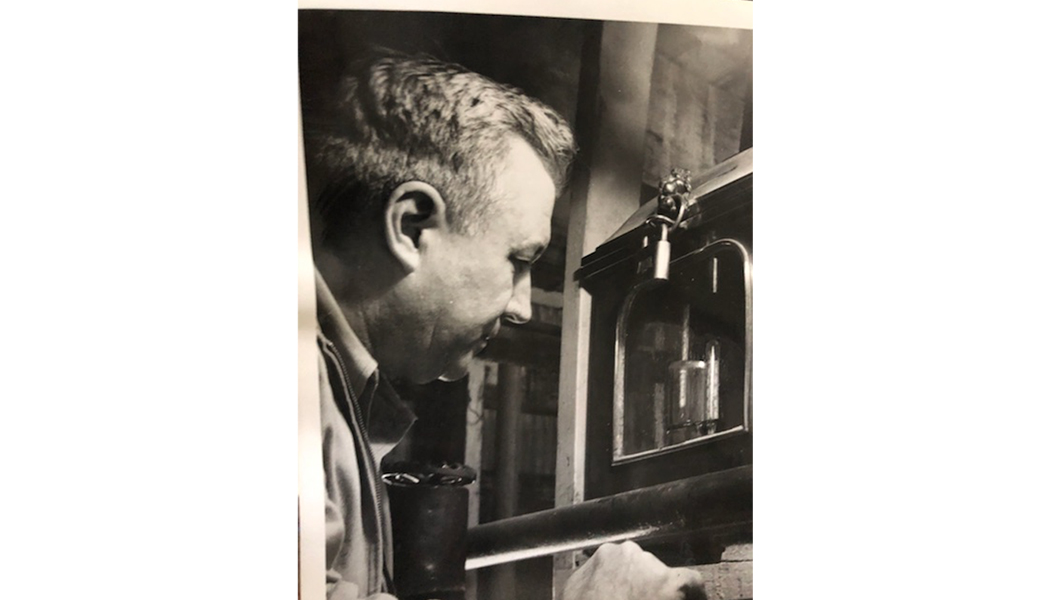 1946
The Legacy Continues
Earl Beam, from the Jim Beam Company, becomes Heaven Hill's Master Distiller. A Beam will serve as Master Distiller for the next 70+ years.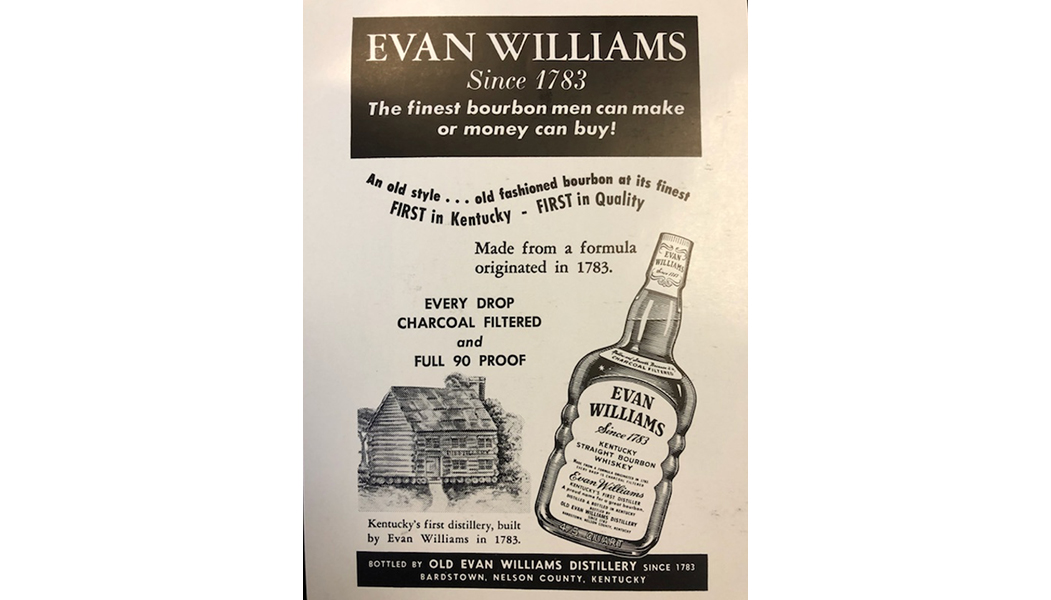 1957
Evan Williams Bourbon Introduced
It quickly becomes one of the nation's leading Bourbons and Heaven Hill's flagship brand.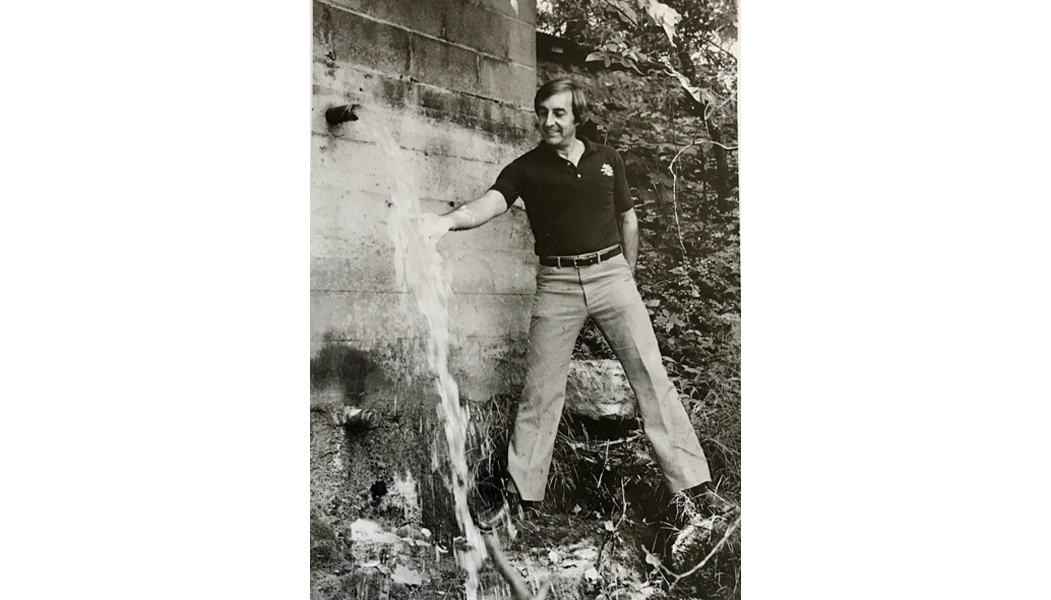 1960
Parker Beam Joins as Master Distiller
Parker will go on to be a legend in the Bourbon industry, and oversee the creation of many key brands and whiskey innovation projects.
1961
We fill barrel #1,000,000 on
July 21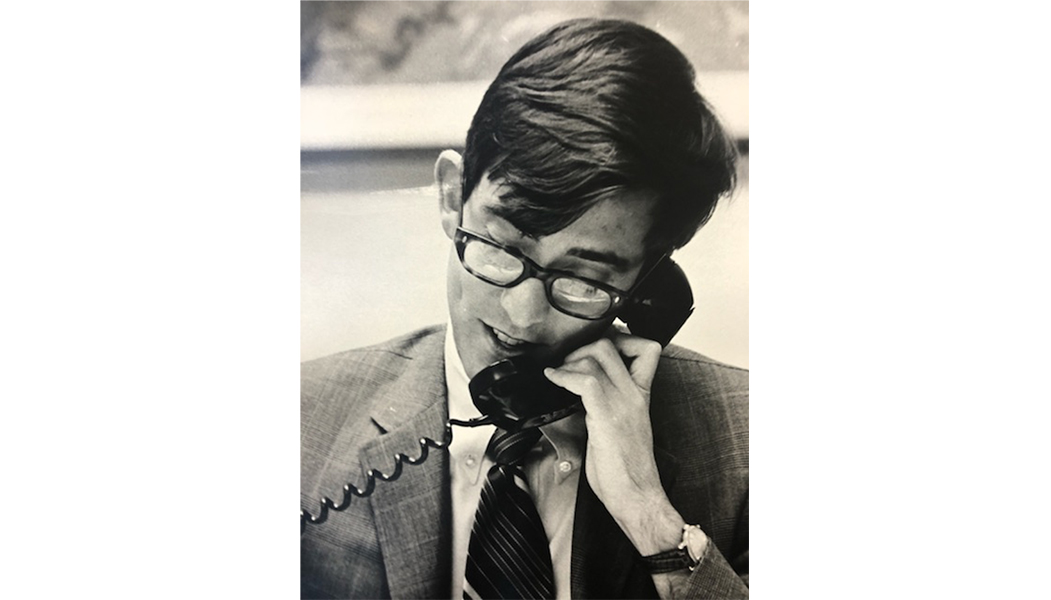 1971
Max Shapira joins the Family Business
Ed Shapira's son Max returns to Bardstown after gaining business experience in New York. He serves as the President of Heaven Hill to this day.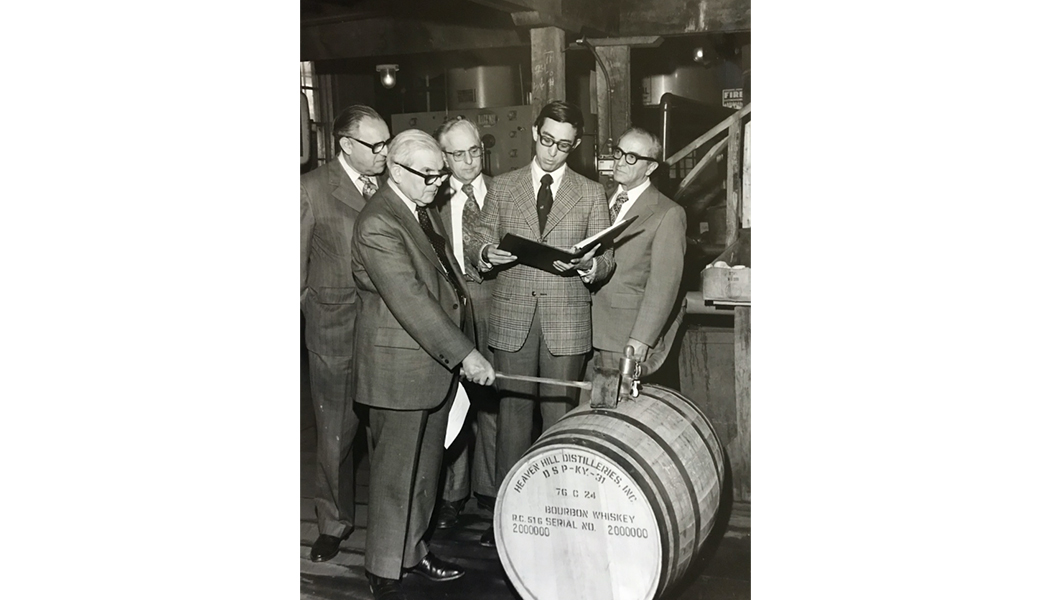 1976
Barrel #2,000,000 is Filled on March 24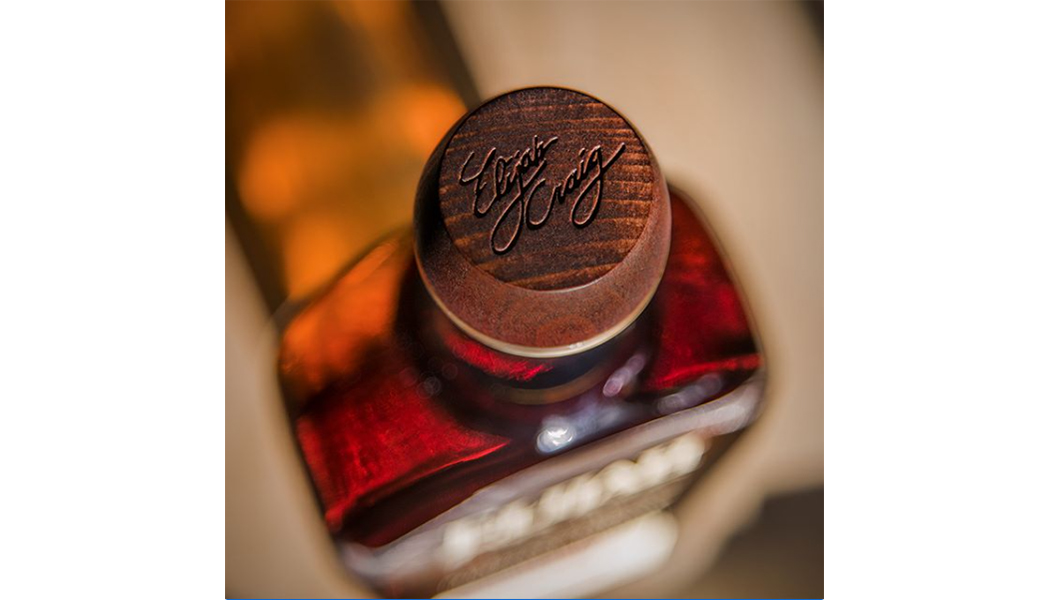 1986
Elijah Craig Bourbon is Introduced
This extra-aged premium Bourbon is named for the man who is credited with being the first to char oak barrels for aging whiskey. It becomes the first "Small Batch" Bourbon available to consumers.
1988
Barrel #3,000,000 is Filled on
February 18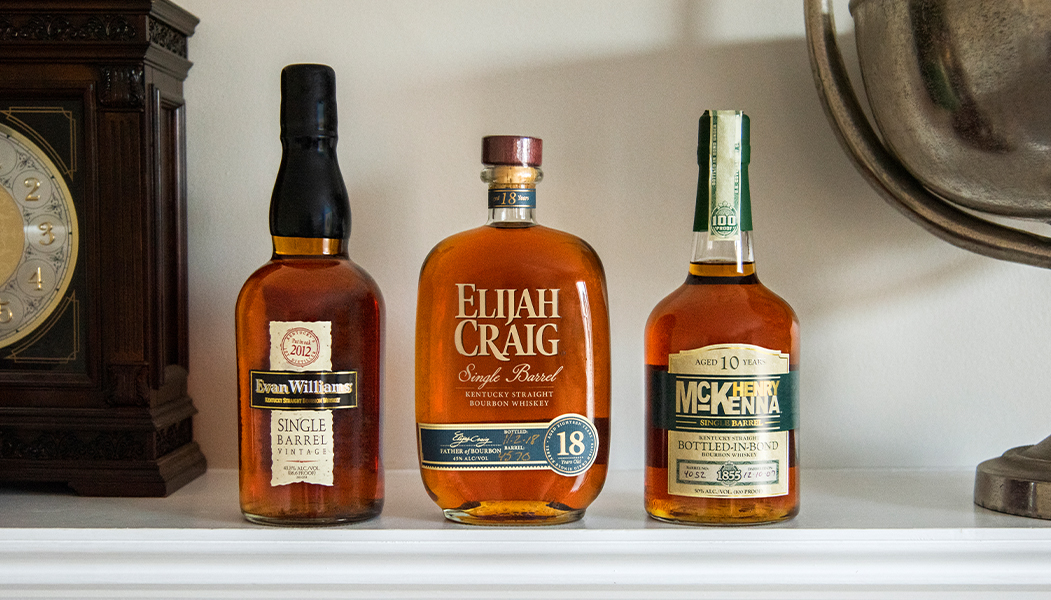 1995
Premium, Extra-Aged Releases
Heaven Hill introduces Evan Williams Single Barrel Vintage Bourbon, Elijah Craig 18 Year Old Single Barrel Bourbon, and Henry McKenna Bottled-In-Bond Single Barrel Bourbon.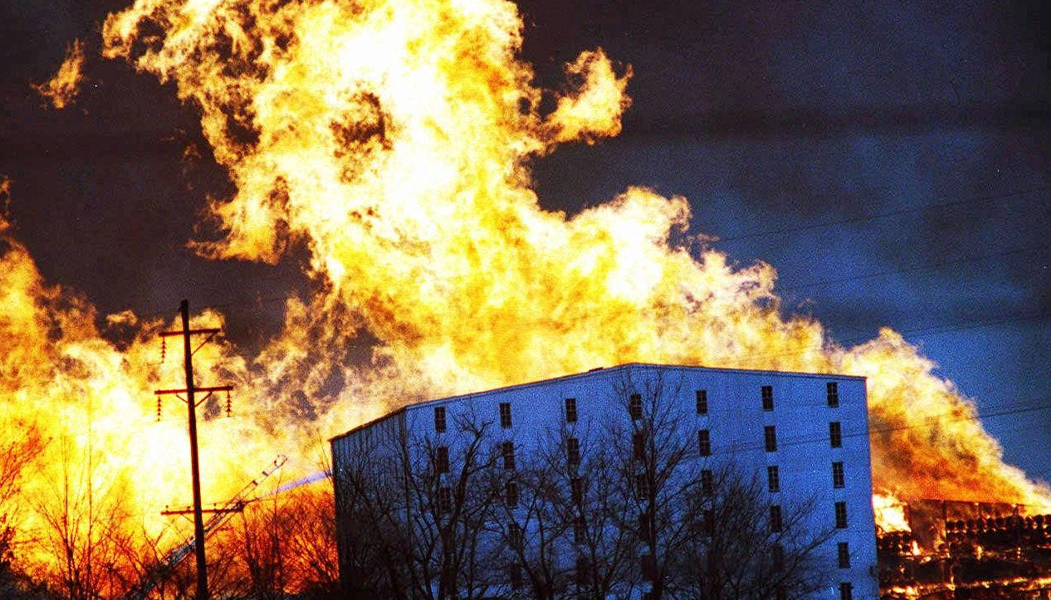 1996
Bardstown in Flames
A rare weather phenomenon brings tragedy. Our original Bardstown distillery, 7 rickhouses, and 92,000 barrels are destroyed in a horrendous fire.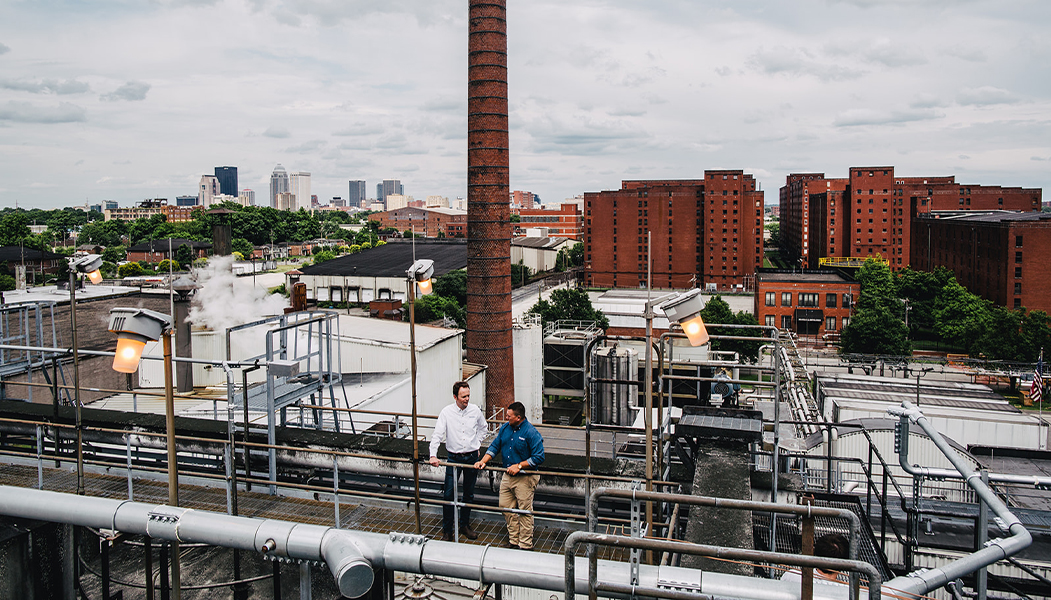 1999
Move to Bernheim Distillery
Full-time distilling operations resume in the historic Bernheim Distillery in downtown Louisville. This acquisition includes the legendary Old Fitzgerald Bourbon brand and wheated mashbill.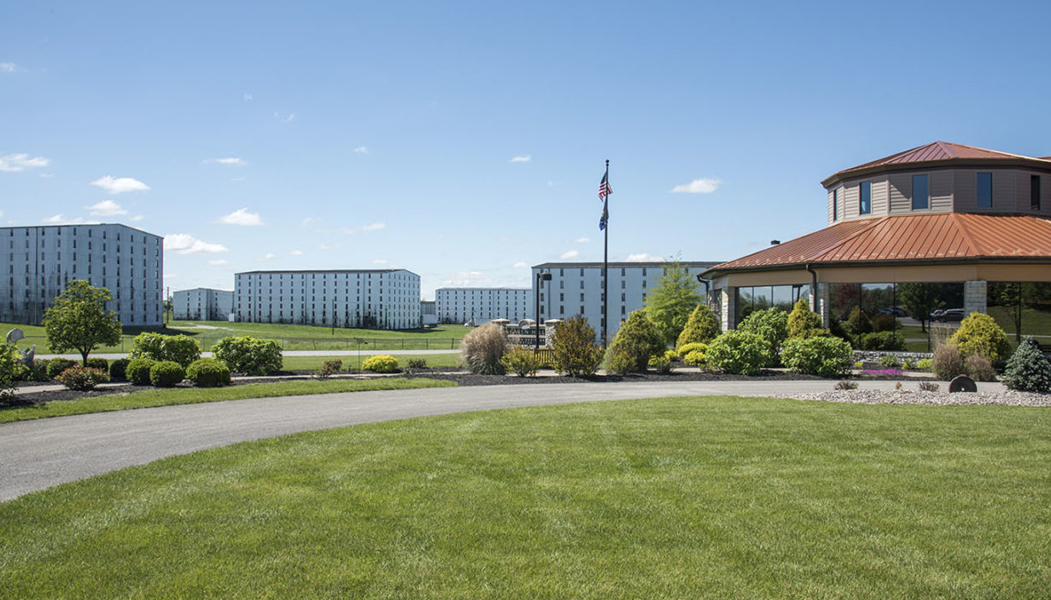 2004
Bourbon Heritage Center Opens
Our now famed, award-winning visitors center in Bardstown welcomes its first guests and spurs Bourbon tourism and consumer education.
2006
Barrel #5,000,000 is Filled on
February 1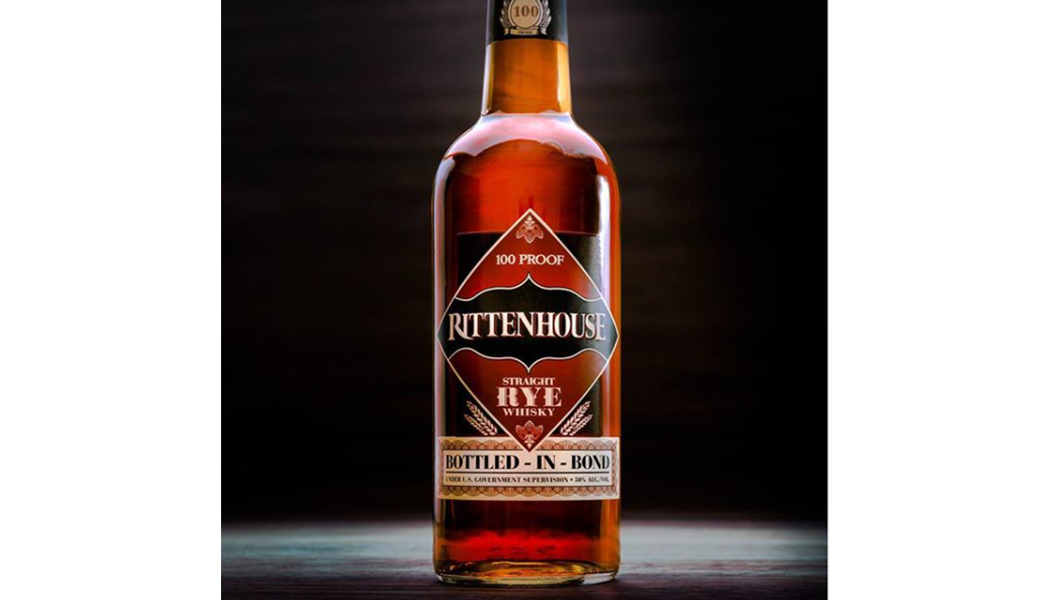 2006
Rittenhouse Rye named "North American Whisky of the Year"
This beloved Bottled-in-Bond Rye Whiskey took home top honors at the San Francisco World Spirits Competition.
2010
On the 76th Anniversary of its Founding, Heaven Hill Fills
Barrel #6,000,000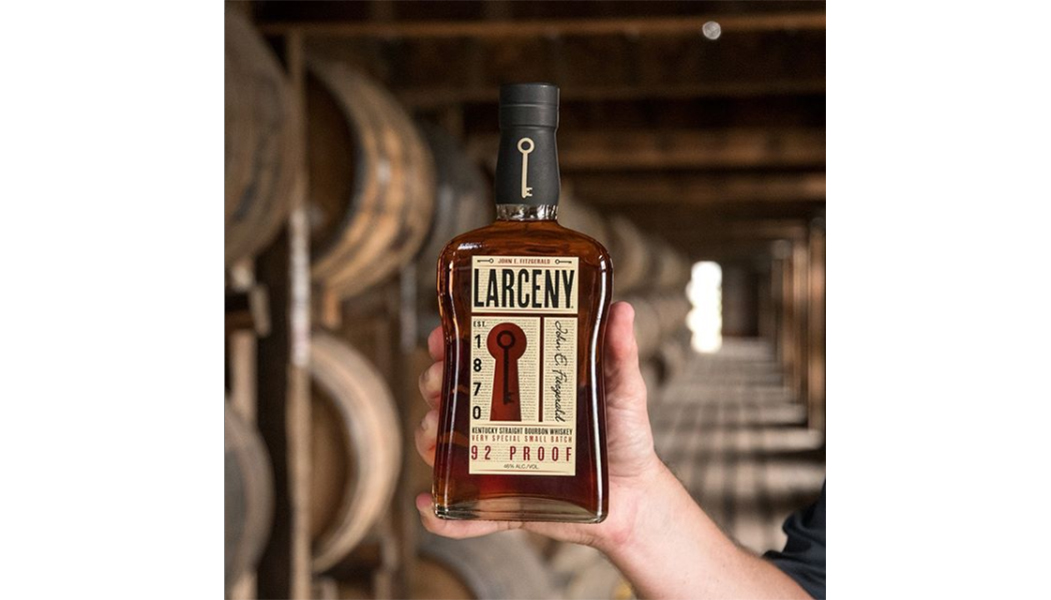 2012
Larceny Bourbon is Introduced
Our beloved wheated Bourbon mashbill is offered extra-aged and at 92 proof.
2013
Evan Williams Bourbon Experience
The Bourbon industry returns to Historic Whisky Row with the opening of this unique visitors center, tasting room, and artisanal distillery in Downtown Louisville.
2014
Heaven Hill Fills
Barrel #7,000,000
2015
Heaven Hill Named US Icons of Whisky "Distiller of the Year" by Whisky Magazine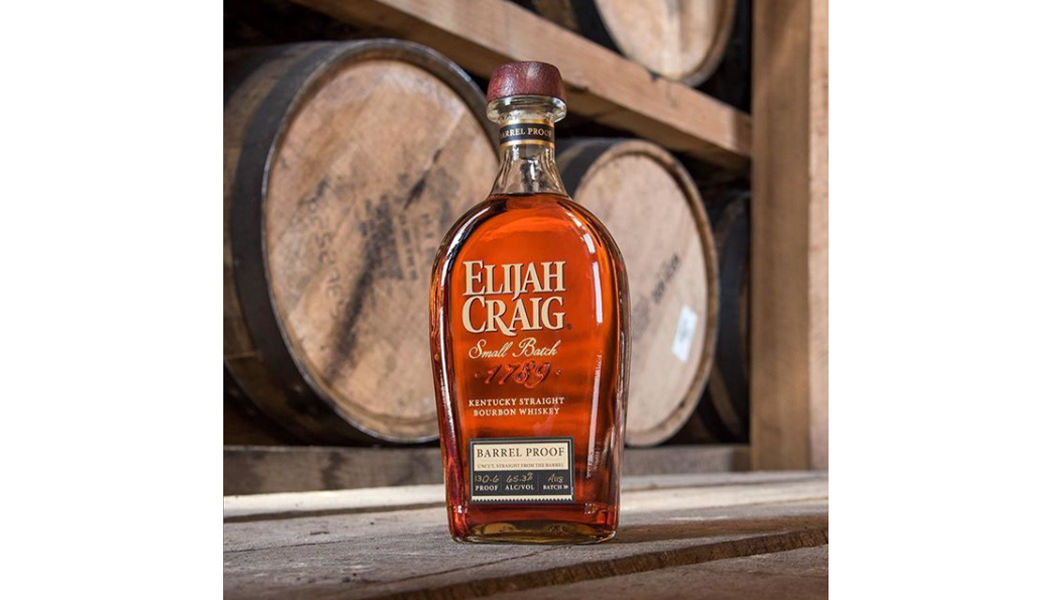 2017
Elijah Craig Barrel Proof B517 named Whisky Advocate's "Whisky of the
the Year"
2017
Bernheim Distillery Adds a Third Copper Still
This expansion turns Heaven Hill Distillery into largest single-site Bourbon Distillery in American Whiskey.
2018
Heaven Hill Distillery Fills Barrel #8,000,000
on October 16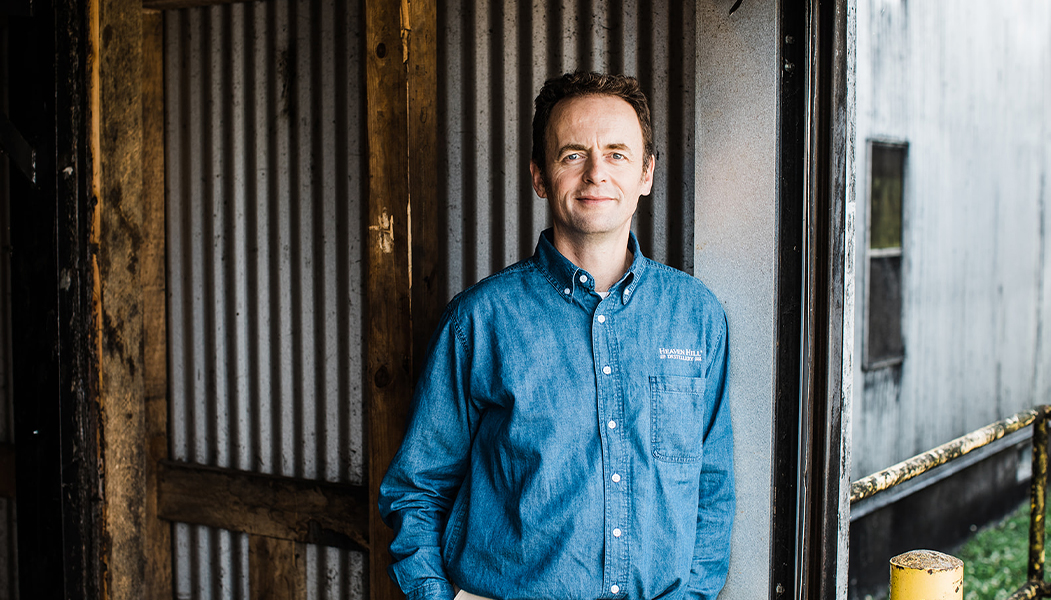 2019
Conor O'Driscoll Joins Heaven Hill as our 7th
Master Distiller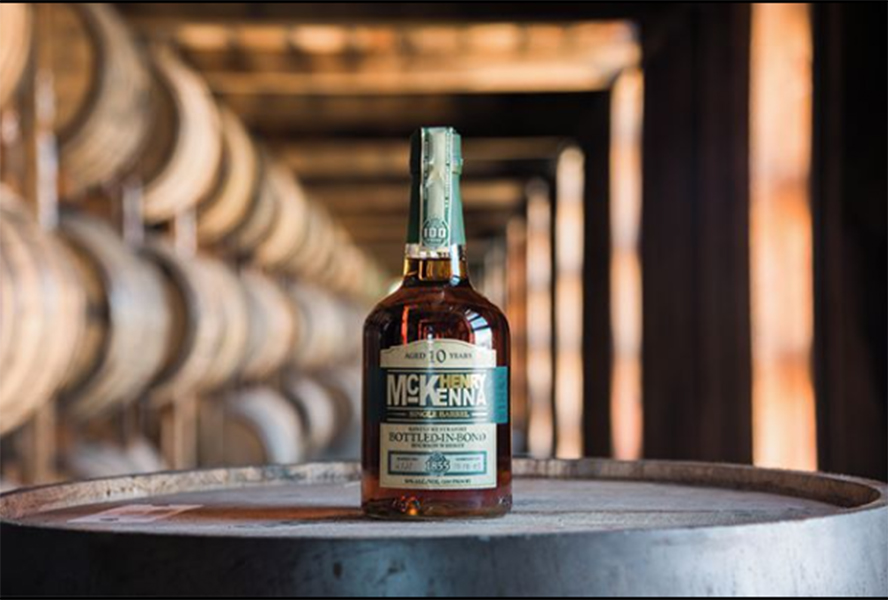 2019
Henry McKenna Single Barrel Named "Best in Show Whiskey" at SF World
Spirits Competition
2020
Producing & Bottling Hand Sanitizer
Heaven Hill dedicates the Evan Williams Bourbon Experience and production operations in Bardstown to help front-line workers during the COVID-19 pandemic.
Close
Independent & Family-Owned
We are proud to be America's
largest independent, family-owned Bourbon distillery. That independence means many things to us.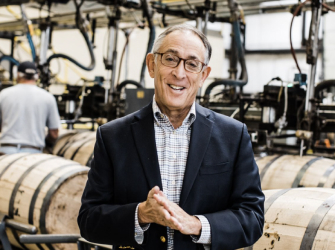 It allows us to preserve historic brands,
keeping them alive for fans to enjoy because
they are important to whiskey culture, not
only because they generate the highest profits.
We pride ourselves on all the things that fierce independence allows us to do to make our Bourbons that much better.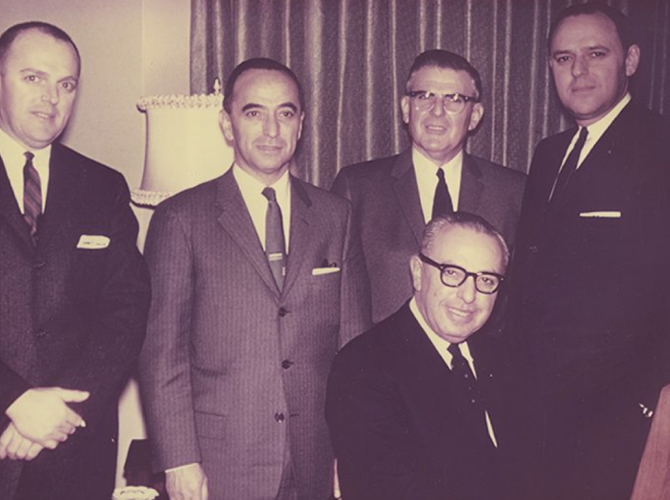 Learn more about how our family-owned status helped us get to where we are today.
We've invested in a network of partnerships that are meaningful to us: handshake agreements with farmers, cooperages, and a community of collaborators that do business the same way that we do.
Close Heaven Hill Distillery filled its first barrel on December 13, 1935. This December, we celebrate that momentous occasion with a very special Heaven Hill 85th Anniversary Single Barrel bottling. It contains Bourbon that was put into oak on December 13, 2006. It was aged for exactly 13 years, and dumped on December 13, 2019. It is offered at 107 proof, which was the original barrel entry proof back in 1935.
Close
Monumental
Moments
A lot has happened in the world of Bourbon since 1935. Join us in exploring five key touchstone events that help define us as a distillery.
World War II
The Introduction of Evan Williams
Parker Beam is Named Master Distiller
The 1996 Fire in Bardstown
Becoming the Largest Independent, Family-Owned Bourbon Distillery in the World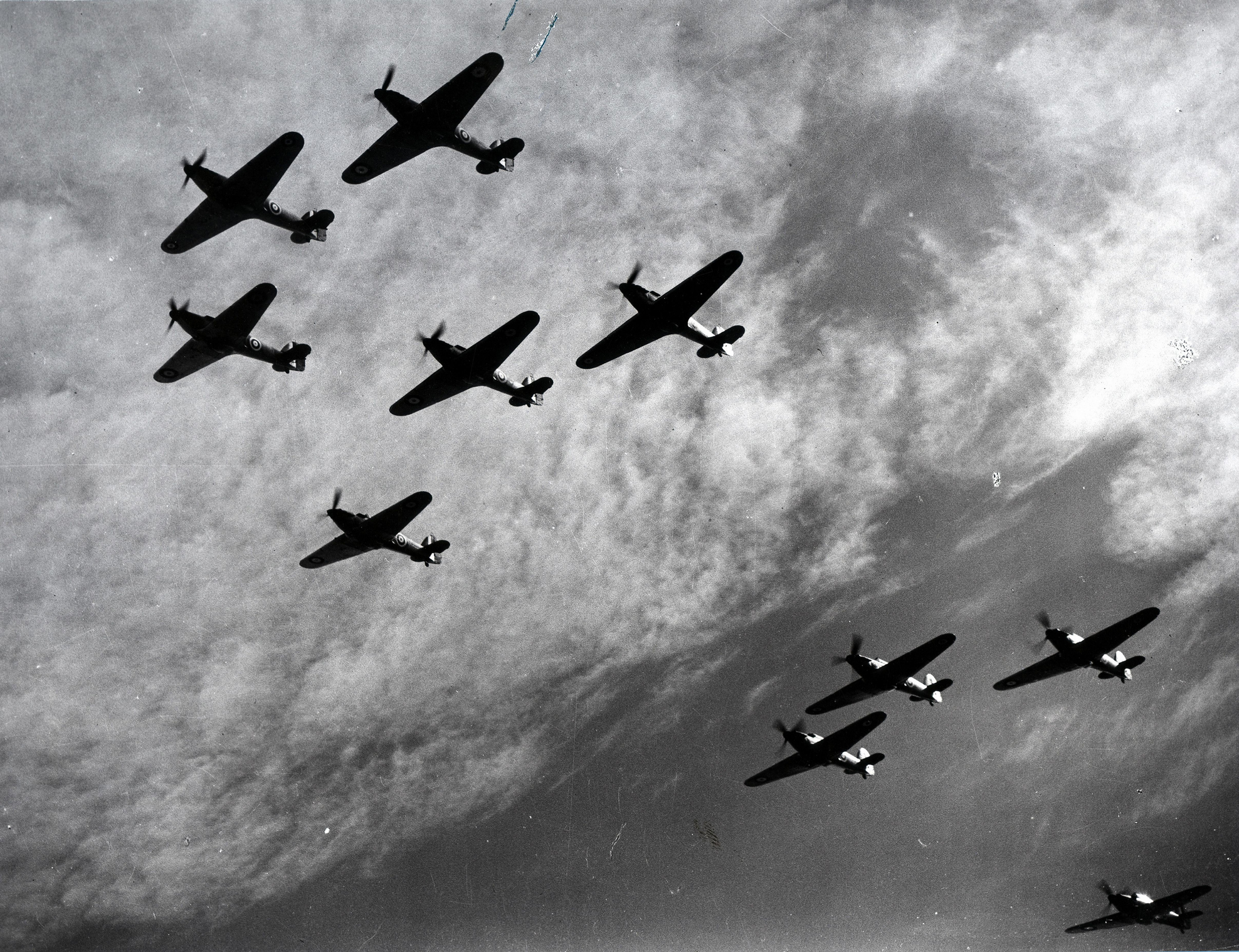 Heaven Hill found its initial success in 1939, when Old Heaven Hill Bottled-in-Bond Bourbon was released, quickly becoming the #1 selling Bourbon in the state of Kentucky. But at the same time, there was a war waging in Europe, to which the United States aided its support. To participate, Heaven Hill shut down its beverage alcohol operations at the beginning of 1942 to distill industrial alcohol needed by our troops. It was used for medical purposes, and as chemical bases for supplies and some munitions. This resulted in a large gap in our inventory of potable alcohol, but it was clearly the right thing to do.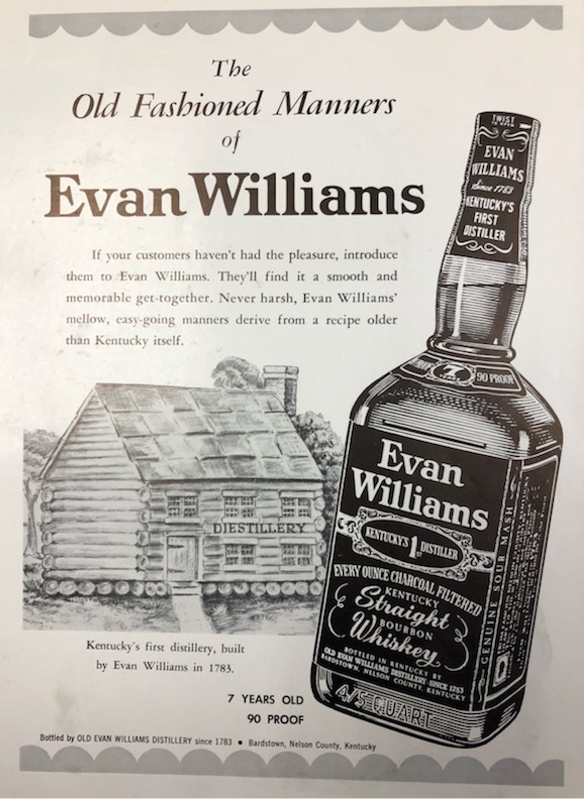 Evan Williams was a Louisville community leader and businessman who, in 1783, launched Kentucky's first commercial Bourbon distillery. In 1957, Heaven Hill released Evan Williams Bourbon, which was met with tremendous success and has become one of the most signature brands in our portfolio. Today, it is the second-best selling Bourbon in the world, and has a full family of award-winning styles, including Evan Williams Bottled-in-Bond, Evan Williams 1783 Small Batch, and a very well-rated vintage-dated Single Barrel Bourbon.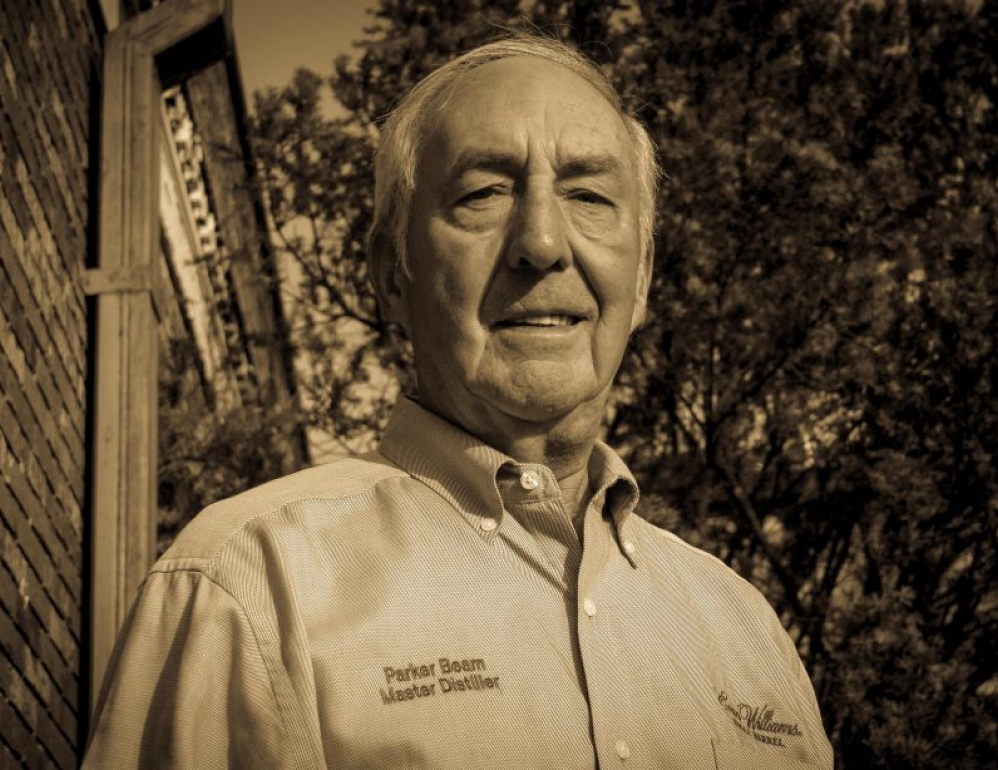 Parker Beam joined Heaven Hill in 1946, and learned the ropes from his father, Earl. But his legacy was cemented when he took the reigns of Master Distiller in 1960. Parker Beam helped guide the company's operations through the American Whiskey revival and into the current "Bourbon boom." He oversaw our earliest premium and innovative releases, including Evan Williams Single Barrel, Elijah Craig Small Batch, & Henry McKenna 10-Year-Old Single Barrel. Today we honor his pioneering spirit through the Parker's Heritage Collection.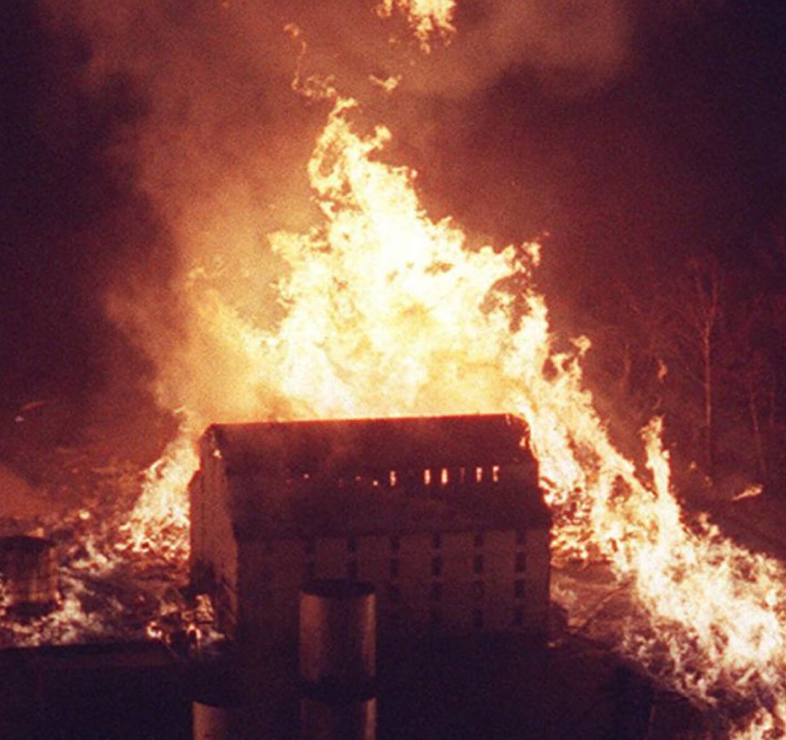 On November 7th, an unusual weather event resulted in an infamous fire that destroyed our original distillery, several rickhouses, and 92,000 barrels of whiskey. But it is what happened afterwards that most defined the moment. Immediately, competitors reached out to help. Bottling operations continued, and no jobs (or lives) were lost. Our Bourbons were still reaching customers, and our signature mashbills were still being barreled. The fire was a tragedy, but we emerged even stronger.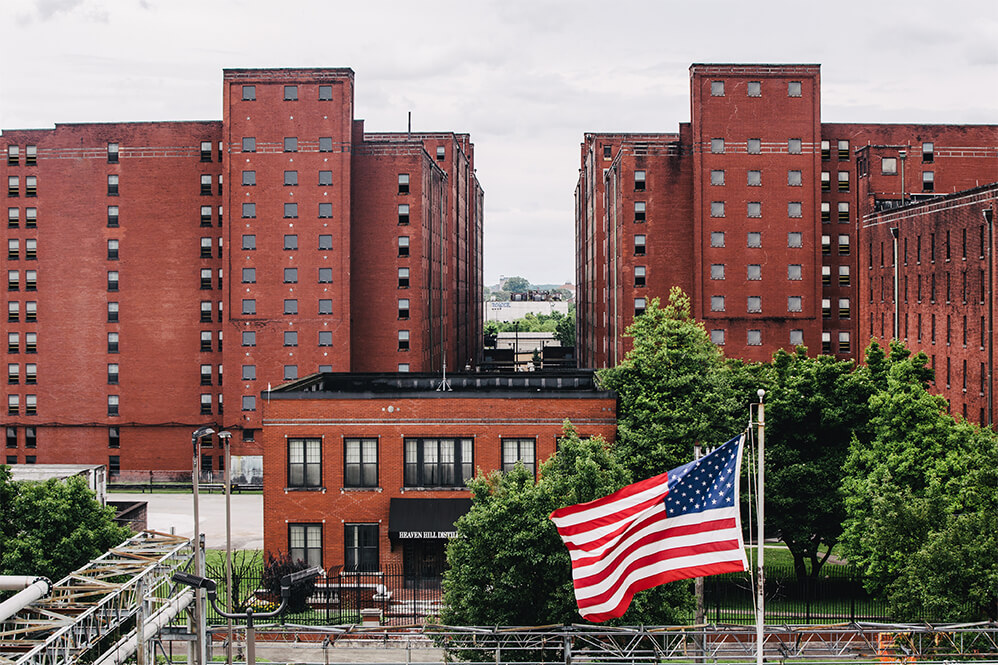 One of the results of the fire was moving our distilling operations to the historic Bernheim Distillery. Parker Beam redesigned the facilities to meet our needs and maximize capacity, but eventually, we outgrew even this space. Adding a third copper still and four more fermenters boosted production to 1,300 barrels a day, or over 400,000 barrels annually, and cemented our status as the largest independent, family-owned Bourbon distillery in the world.
Close
Cocktails Through
The Ages
The Manhattan
Invented in the 19th century, this quintessential rye cocktail continued to
reign supreme in the years following the repeal of Prohibition.
The Boulevardier
An elegant drink that echoes the sophistication of the cocktail party era.
Whiskey Ginger
The 60s were all about the highball: simple spirit + mixer combinations that
highlight the flavors in both.
Tropical Bourbon Punch
Cocktails start to head to the sweet and the fruity. This one is great for batching;
mix it up ahead of time and add ice and club soda to each glass.
Bourbon Slush
This is a retro crowd pleaser you'd find at many celebrations here in
Kentucky and across the south.
The Vieux Carre
The end of a 20th century finds cocktails returning to the classics with more
sophisticated and bitter flavors. This standard comes via New Orleans, and
showcases the spice of Rye Whiskey.
The Revolver
So simple, so elegant. This drink was invented by San Francisco bartender
Jon Santer, and is typically garnished with a flamed orange peel.
Feel free to try that out at home.
The Old Fashioned
This is the oldest cocktail not just on this list, but in the world. But it
is this simple combination that best showcases a whiskey's nuances and
exemplifies the Bourbon Boom.
1940s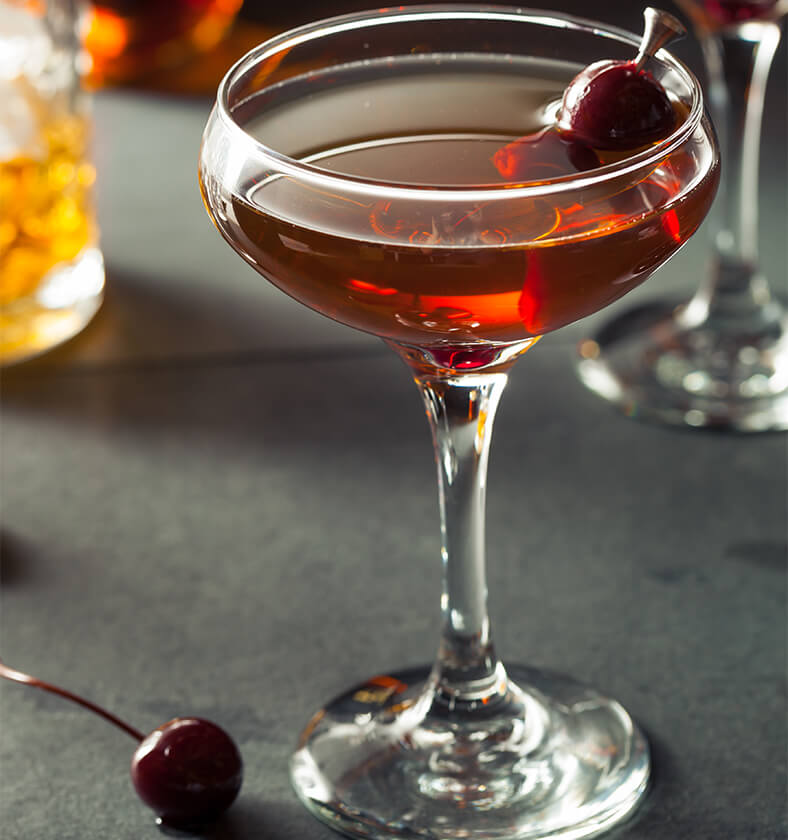 Make it:
2 oz. RITTENHOUSE RYE
.75 oz. SWEET VERMOUTH
3 Dashes ANGOSTURA® BITTERS
Shake all ingredients and serve up in chilled cocktail glass, garnished with a brandied cherry.
1950s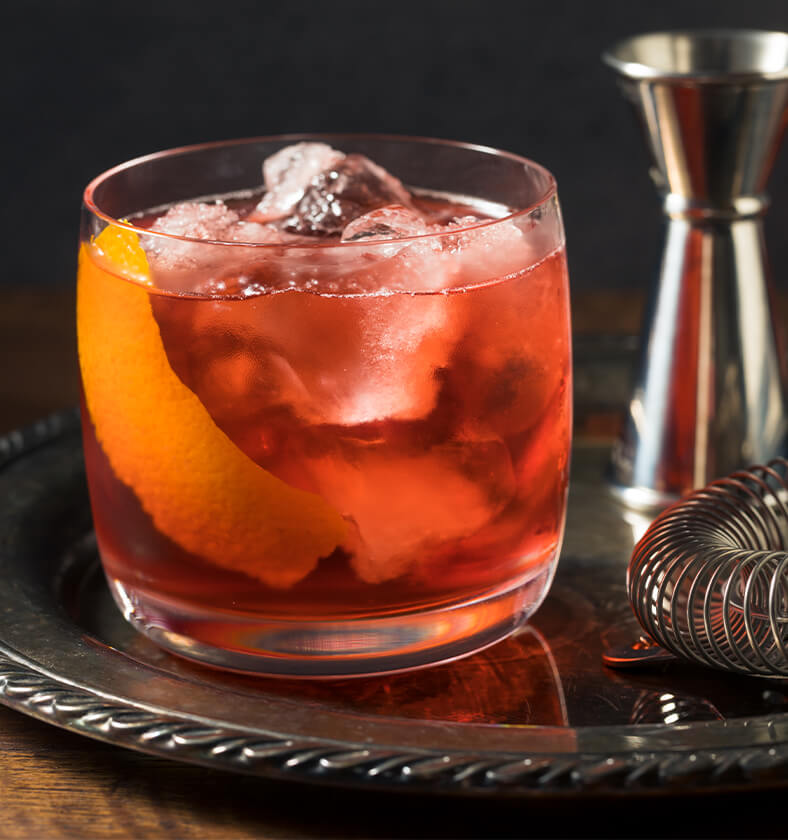 Make it:
1.25 oz. HENRY MCKENNA SINGLE BARREL BOURBON
1 oz. CAMPARI®
1 oz. SWEET VERMOUTH
1 ORANGE TWIST
Add all the ingredients to a rocks glass filled with ice and stir to combine. Garnish with an orange twist.
1960s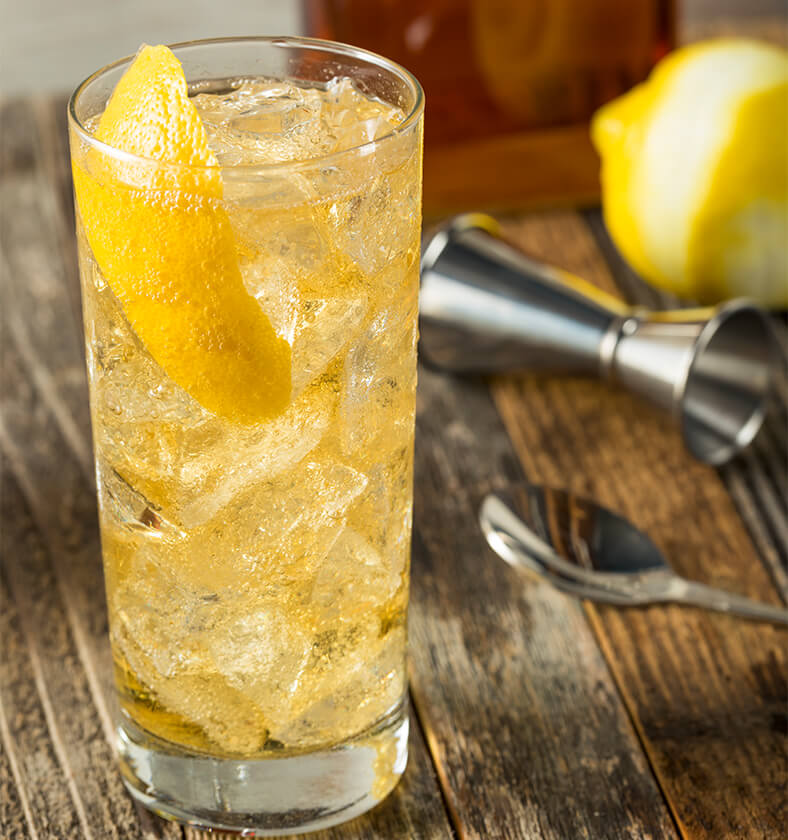 Make it:
2 oz. Larceny Bourbon
3 oz. ginger beer
Combine in a glass with ice and enjoy. Garnish with what you have on hand.
1970s
Make it:
1.5 oz. Evan Williams Bourbon
1 oz. orange liqueur
1 oz. pineapple juice
.5 oz. fresh lime juice
Club soda
Combine the first four ingredients and shake with ice. Pour into an iced rocks glass and add 1-2 oz. club soda. Garnish with something colorful like citrus or pineapple.
1980s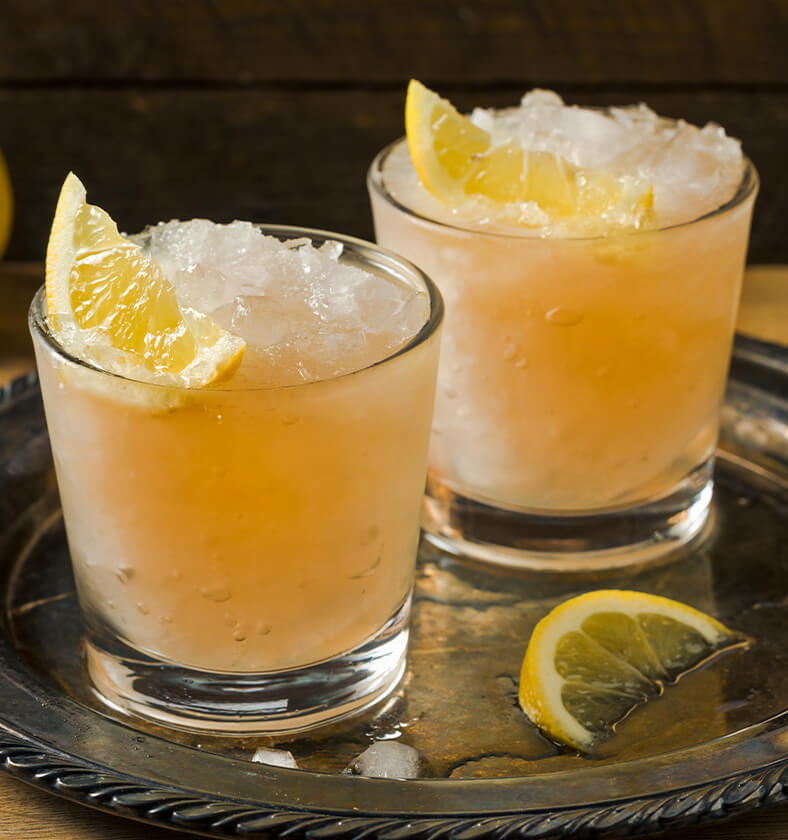 Make it:
3 cups Evan Williams Bottled-in-Bond Bourbon
6 cups of brewed tea (hot)
1/2 cup sugar
2

x

12 oz. cans frozen lemonade concentrate, softened
1

x

12 oz. frozen orange juice, softened
Add the sugar to the hot tea to dissolve. Combine all ingredients in a very large container and freeze for 6-8 hours. Stir and freeze for four hours more (or overnight). Remove from freezer 30 - 45 minutes before serving and stir.
1990s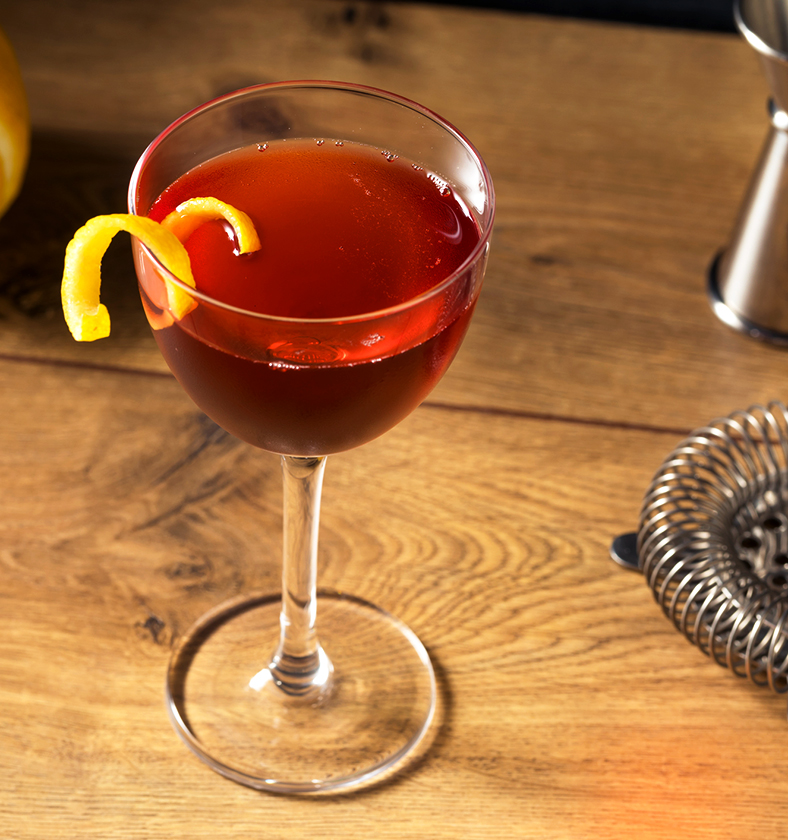 Make it:
¾ oz. Pikesville Rye
¾ oz. Cognac or American Brandy
¾ oz. Sweet Vermouth
½ teaspoon Benedictine
3 dashes of Peychaud's Bitters
Combine all ingredients in a mixing glass, with ice and stir until well chilled. Serve up in a coupe glass, garnishing with a lemon peel and maraschino cherry.
2000s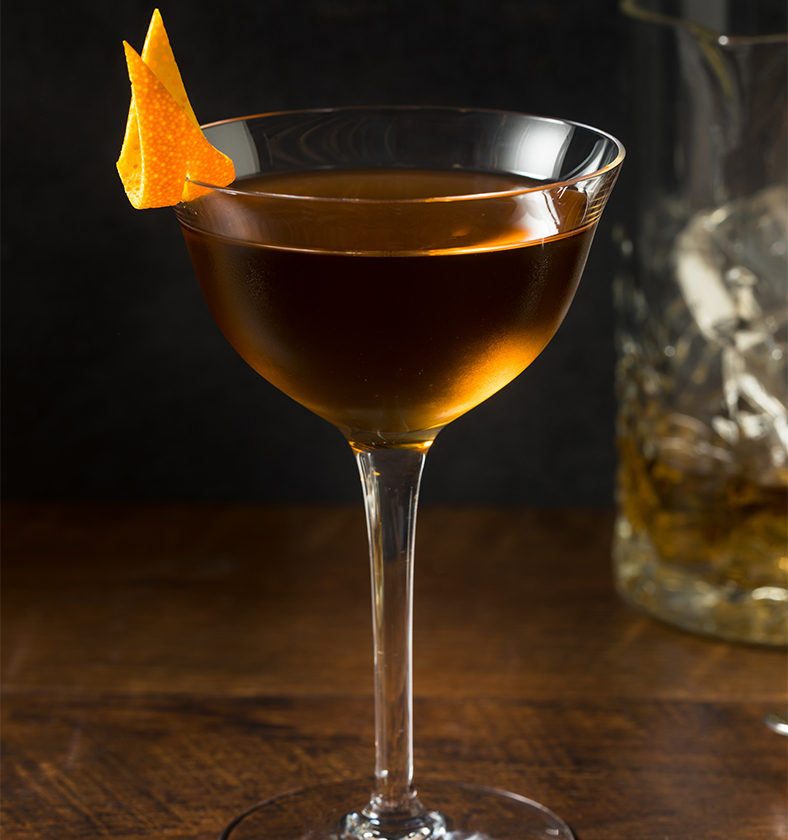 Make it:
2 oz. Evan Williams Single Barrel Bourbon
½ coffee liqueur
2 dashes orange bitters
Stir ingredients with ice for 30 seconds, and strain into a chilled cocktail glass. Twist an orange peel over glass to express oils, and add as garnish.
2010s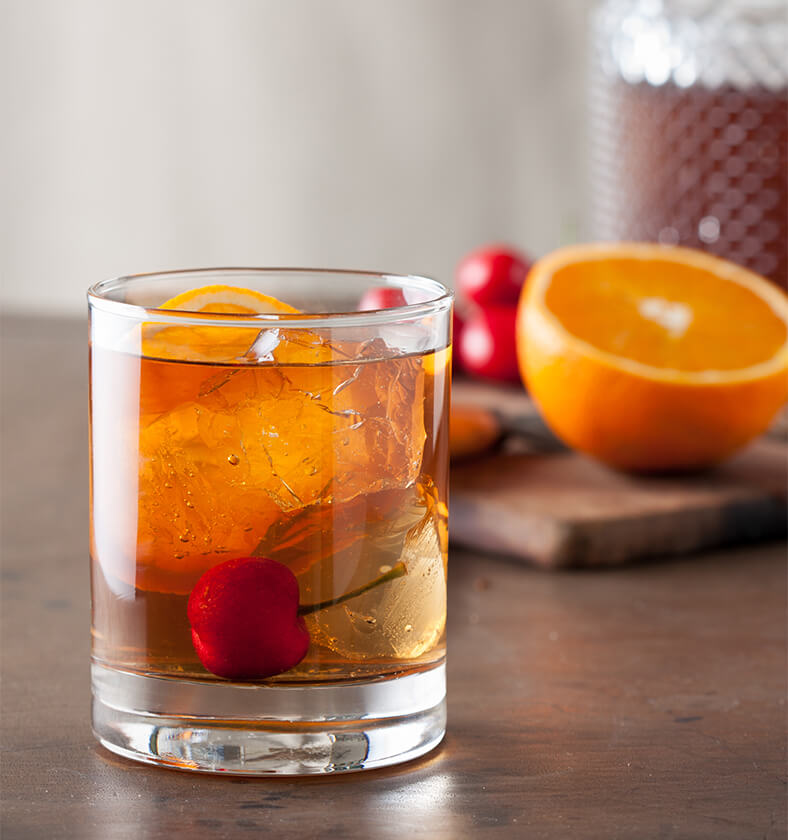 Make it:
2 oz. Elijah Craig Small Batch Bourbon
.25 oz. Simple Syrup
3 Dashes of Bitters
Stir ingredients in a mixing glass with ice until well chilled. Strain over a large ice cube. Garnish with a swath of orange and a brandied cherry.
Close In the Words of Others
"For over
40 years
my family
has supplied
barrels to
Heaven Hill.
Our strong
partnership comes
from a
shared focus
on family-values
and a long-term
vision for
our businesses."
"Heaven Hill's
commitment to
the industry
and support
of their
community proves
they not
only respect
their heritage,
but will
continue to
add to
their stories
of success."
"Heaven Hill
has set
a wonderful
example of
what a
family business
can do.
They've built
their company
the right way.
"Congratulations to
Heaven Hill
Distillery on
85 years
in business!
As another
family-owned
business,
we have
truly cherished
our partnership
that was
built on
the foundation
of a handshake."
"From all
of us
at Beck's,
congratulations on
your 85th
anniversary. It's
evident the
Shapira family
is passionate
about producing
great Kentucky
Bourbon."
"Heaven Hill
works by
the golden
rule. Treat
others as
you would
like to
be treated."
Close